The Le Petit Basque advertising campaign began with its packaging, and today proudly advertises sheep's milk on TV.
Discover our story through our advertisements for our sheep's milk desserts!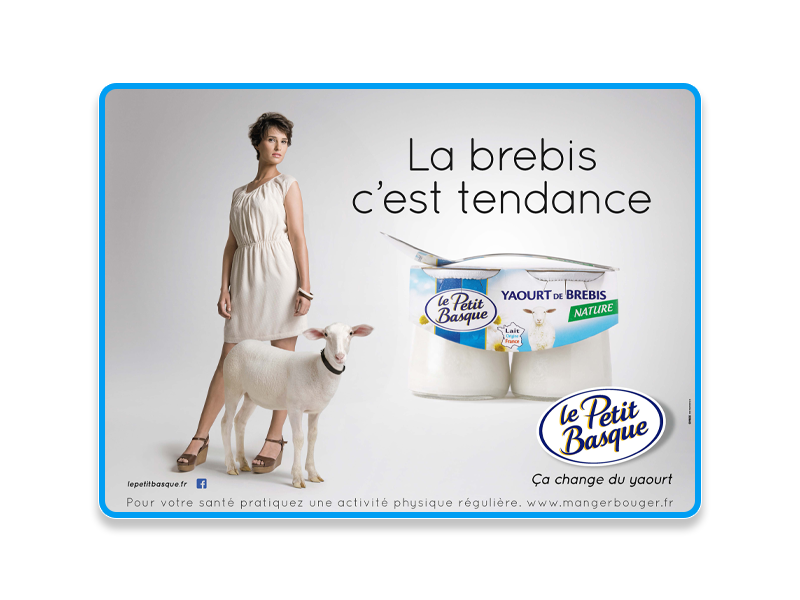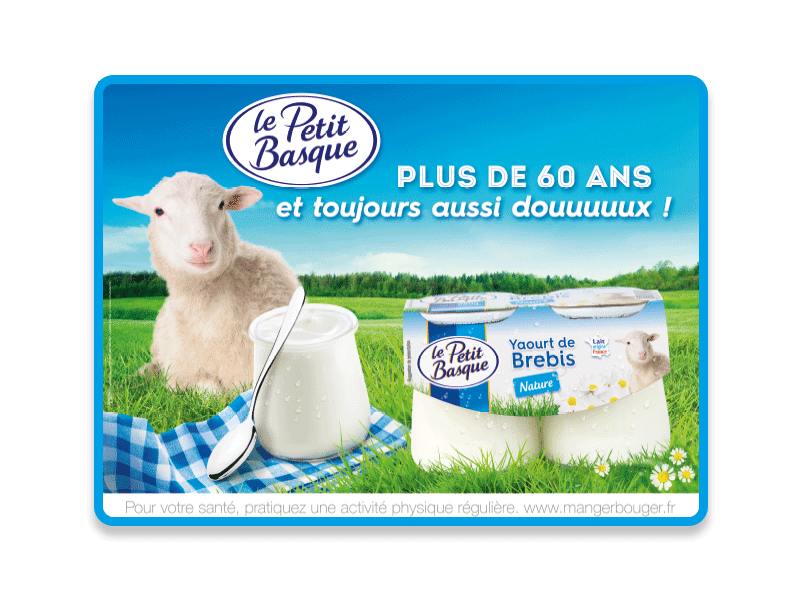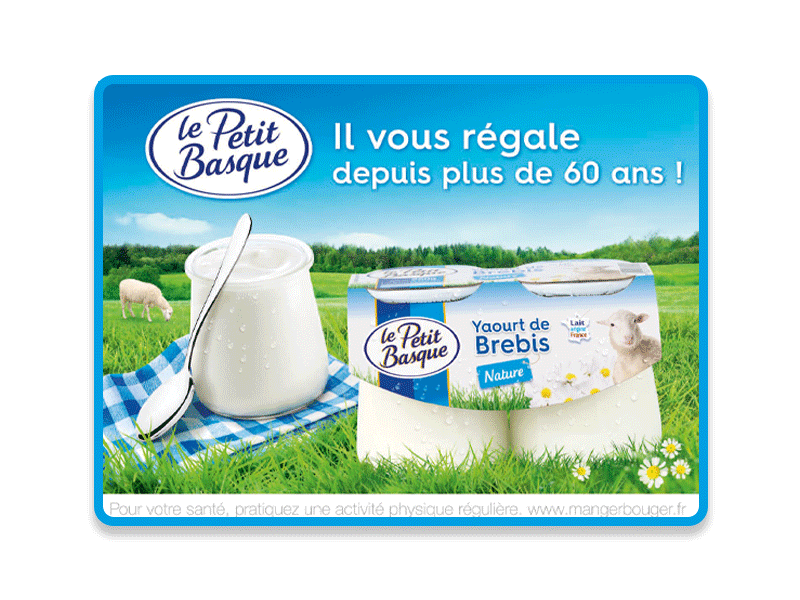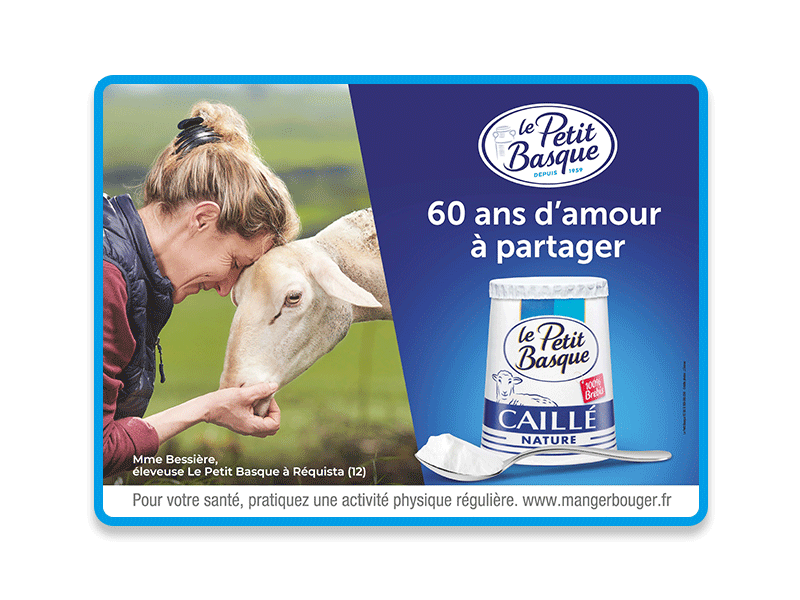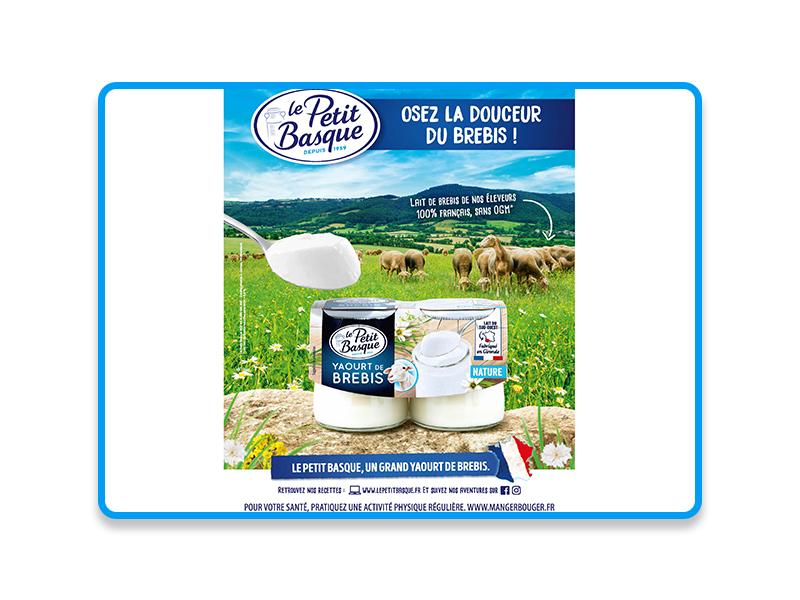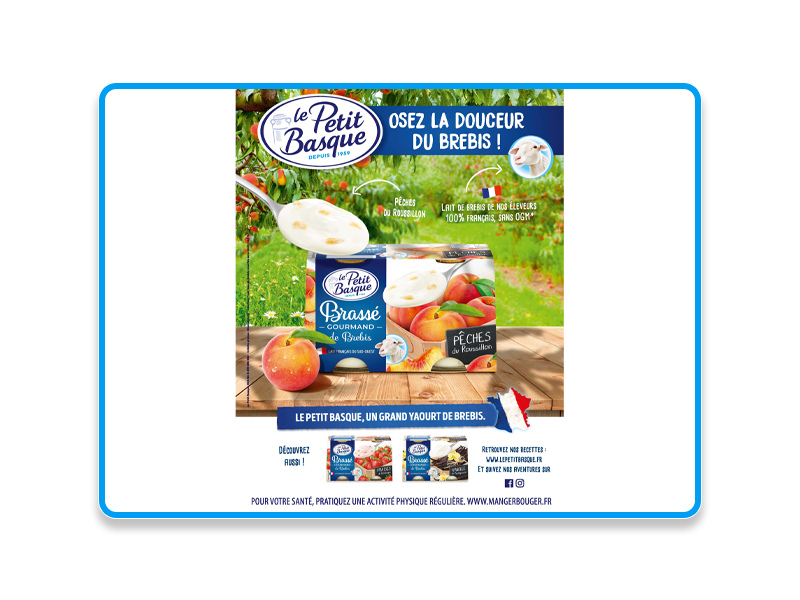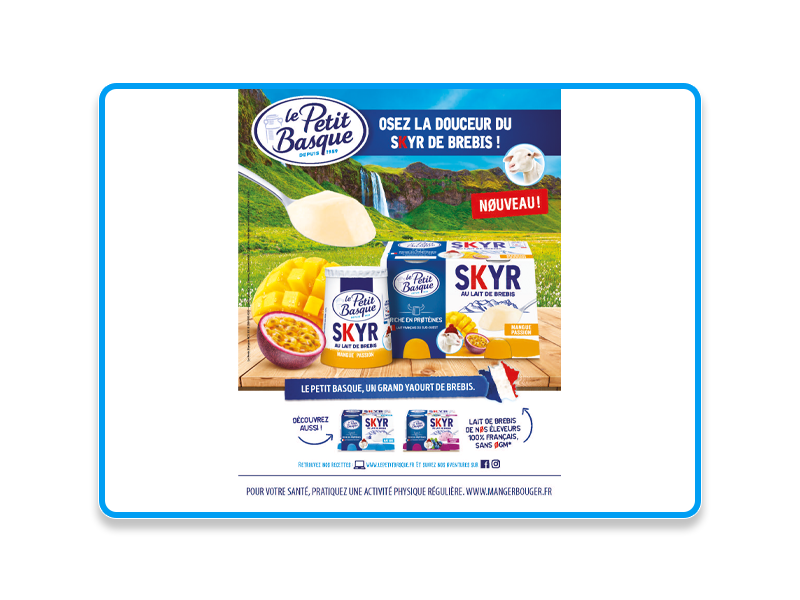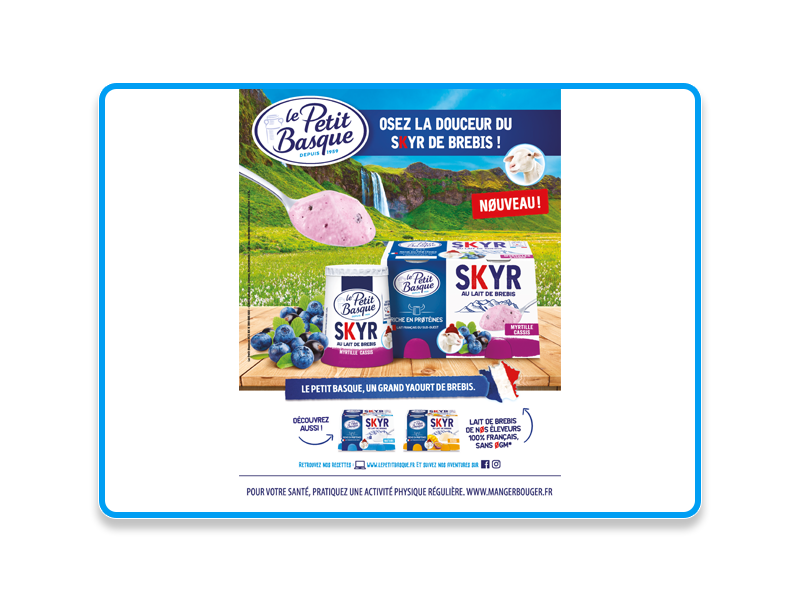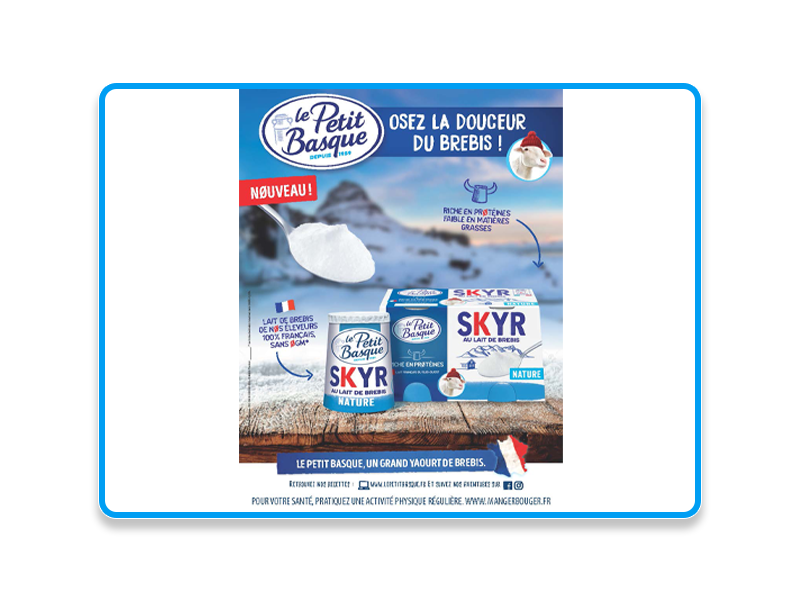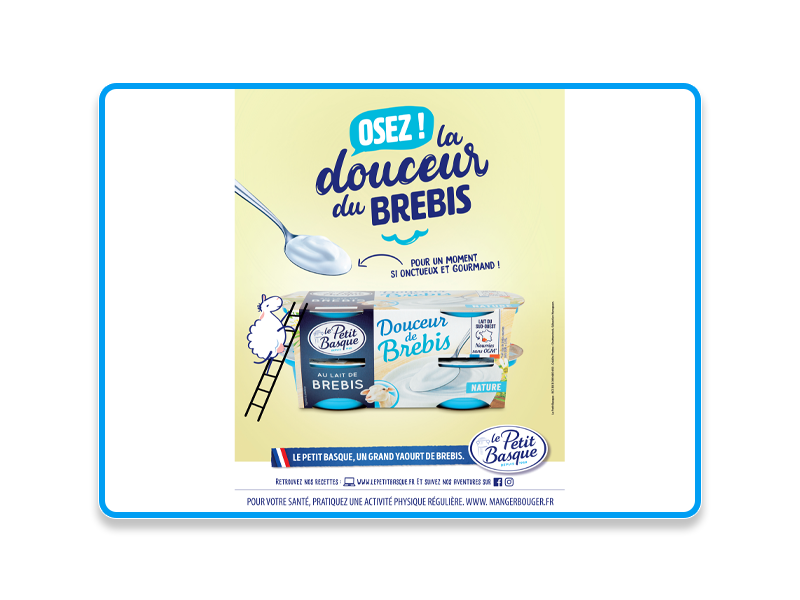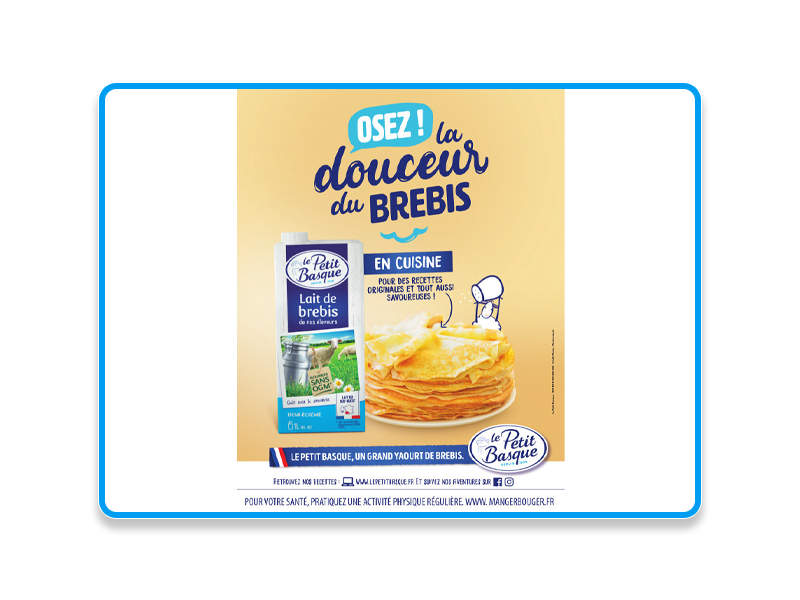 In 2012, Le Petit Basque made its first appearance on television by sponsoring the summer weather forecast on channel France 3 Aquitaine, then repeated this in 2013 and 2014 with adverts highlighting sheep's milk desserts.
In 2020-21, Le Petit Basque returns to channels France 2 and France 3 in partnership to promote its yoghurts and affirm its slogan: Le Petit Basque, a great sheep's milk yoghurt.
In 2022, Le Petit Basque breaks through and appears on TF1, France's most popular television station.